1. What is affiliate marketing?
Affiliate marketing is a type of performance-based marketing in which an online merchant rewards one or more affiliates for each visitor or customer brought by the affiliate's own marketing efforts. The seasonality of affiliate marketing corresponds to the holiday season and the beginning of the New Year when many merchants offer promotional campaigns to increase sales. This time of year also tends to be prime time for social media sharing, as users often post their holiday-related plans and activities on Facebook and Twitter. These platforms provide significant opportunities for affiliate marketers to reach consumers.
1.1 How does affiliate marketing work?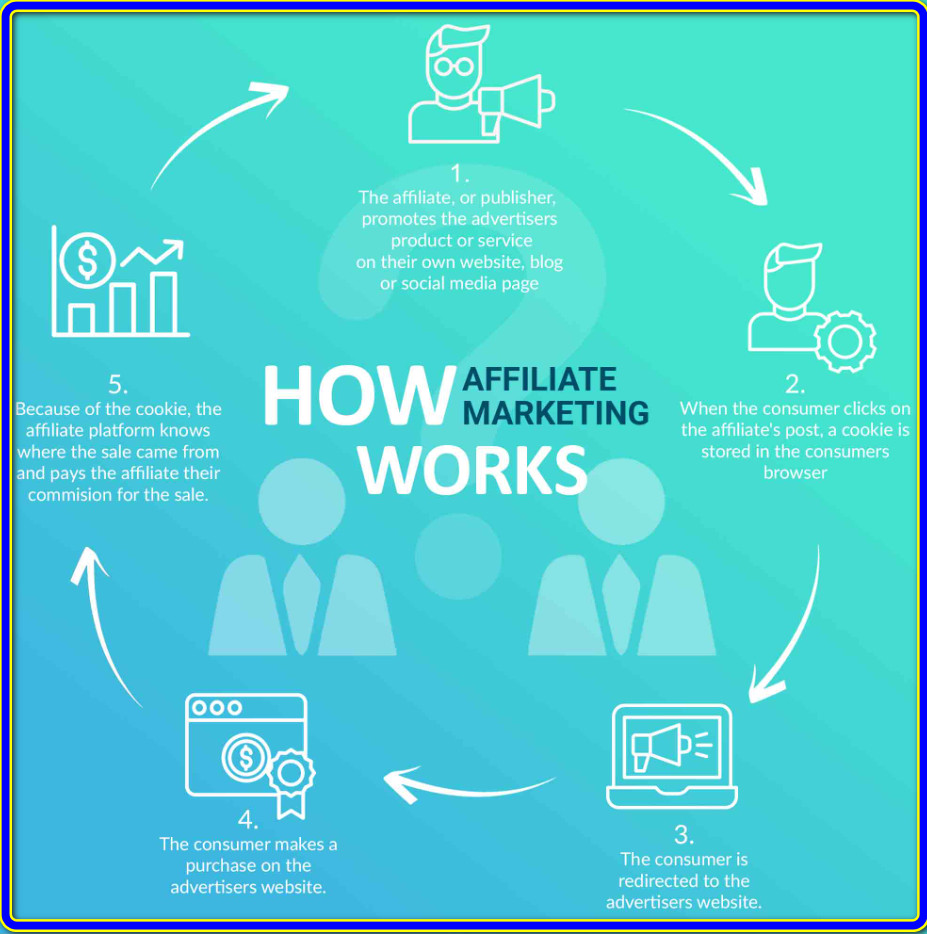 Affiliate marketing is a great way to make money online by promoting products from your own website, social media platform, or any online or offline presence. Affiliate marketing programs usually have an internal ranking system that determines which affiliates are paid out first and in what order. The internal ranking system is often determined by the sale amount and the seller's commission rate. For example, if you sell a product for $100 and earn 50% commission, you would receive $50.00 as your affiliate payout. The best affiliates in an affiliate program are paid out first because they are likely to produce the most sales.
To be able to get affiliate payouts, you will need to sign up with an affiliate network. An affiliate network essentially handles everything on your behalf, from tracking sales through your affiliate link to paying out affiliate commissions via direct deposit or PayPal. Most affiliate networks also provide a variety of different e-commerce plugins for popular content management systems (CMS) so that you don't have to build this functionality yourself. After signing up with an internal network, you can start building links and driving traffic to your website or landing page, where you will be promoting the products that you want to promote.
1.2 Why is affiliate marketing so popular?
By using affiliate marketing, websites can monetize themselves without running ads on the site, which can be intrusive and irritating for users. It's also a way to make money that doesn't require your visitors to become customers of your own products or services—for example; you don't have to sell your own books or video products in order to earn from them.
To achieve success with affiliate marketing, you need a website with a unique topic or angle. You'll want the audience for your site to be interested in what you're promoting because otherwise, they won't buy anything from you. You'll also need an audience large enough to generate significant amounts of traffic; if you have a blog with only 50 visitors per day, but only one of those visitors makes a purchase after clicking an affiliate link, it might not be worth it for you.
A successful affiliate marketing business requires dedication and hard work. If this sounds like something you'd like to do, plenty of resources available online and offline will help you succeed.
1.3 The Benefits of Affiliate Marketing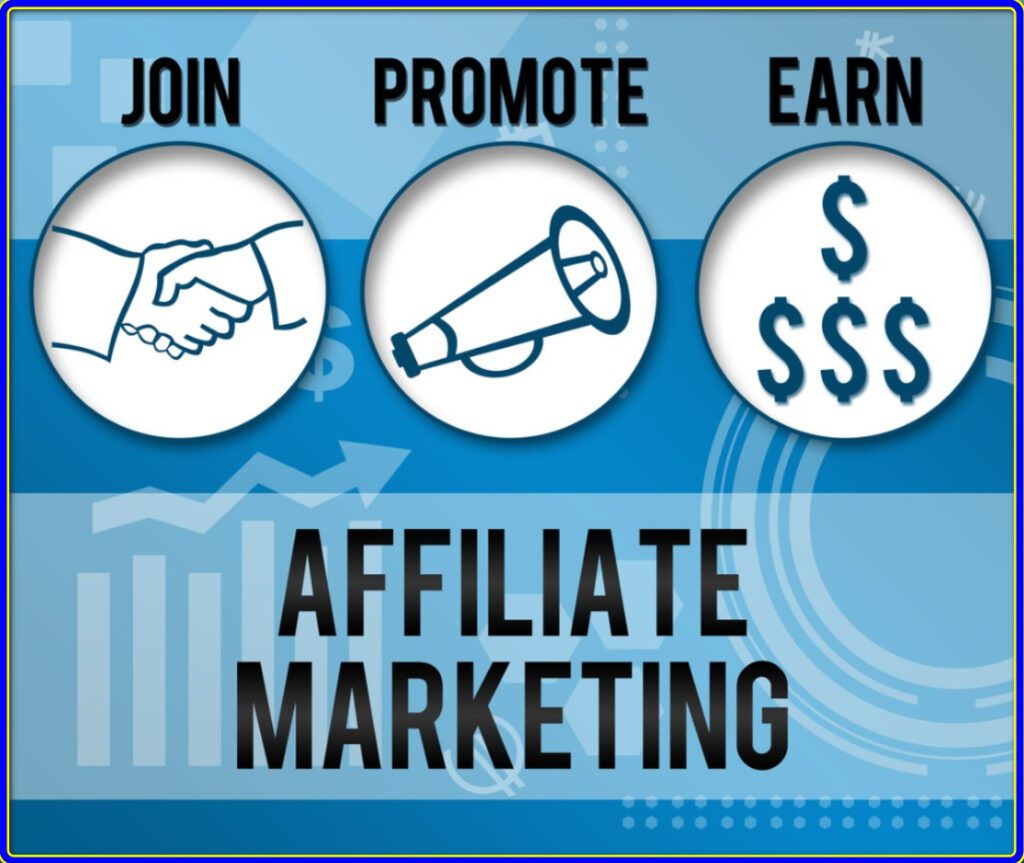 Affiliate marketing can earn you a full-time income in just a few hours of work per week. Here are three benefits of affiliate marketing:
1.3.1 You can build a passive income
Affiliate marketing is a great way to make money online. If you have a blog or website, you can begin earning money by recommending products to your audience. As an affiliate marketer, you are the middle man between the product creator and the customer. You are given links to track your sales and commissions. The best part about affiliate marketing is that it is completely passive. Once you set up your account, you can sit back and watch the money roll in without doing any extra work.
1.3.2 You can work from anywhere
The cool thing about affiliate marketing is that you aren't limited by a commute and a nine-to-five schedule, unlike traditional job-based income. You can work from the comfort of your own home and set your own hours. Sometimes, even more important than flexibility is the fact that you don't have to answer to anyone but yourself. Sure, some bosses out there are great—but there are also plenty of micromanaging jerks you'd rather not deal with. Being your own boss allows you to make decisions as you feel they should be made and never have to worry about getting reprimanded for it later.
1.3.3 Cost-effective.
Affiliate marketing is very cost-effective compared to other advertising methods, such as print or TV ads. An affiliate marketer does not need to spend a lot of money on advertising because they do not have to pay for the ad space. They only need to pay for hosting their website, and sometimes they even get paid for hosting as well.
1.3.4 You can be your own boss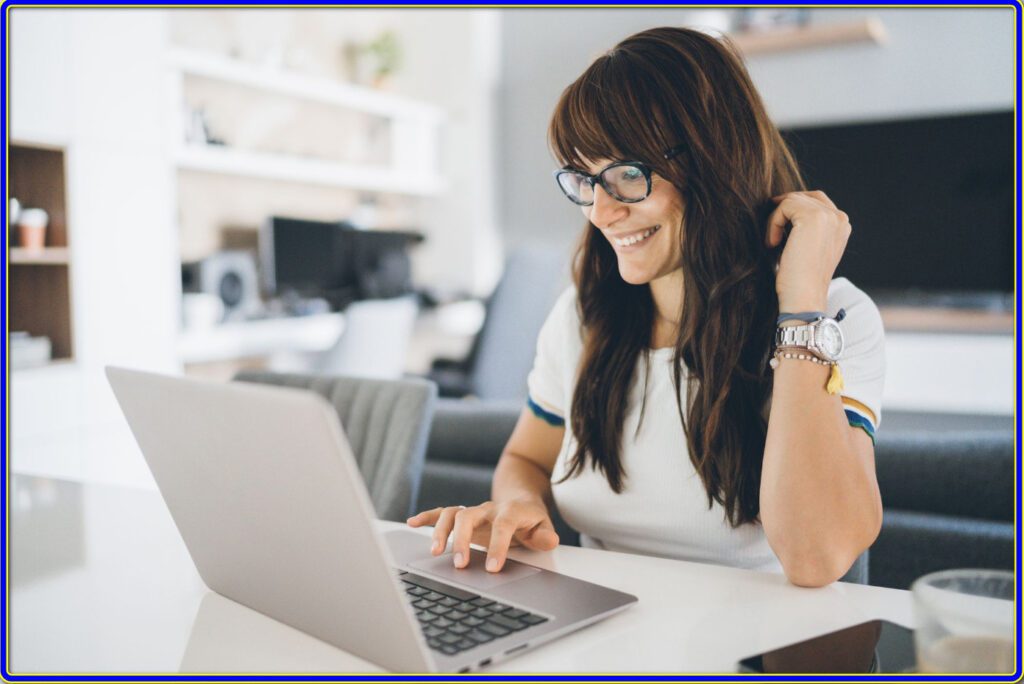 The advantages to affiliate marketing are numerous—you're your own boss, you can set your own hours, and it doesn't take a large initial investment. Affiliate marketing has been around since the beginning of the internet, when online retailers such as Amazon were the only businesses online. Amazon's affiliate program is still one of the most popular today, allowing sites to earn commissions by referring sales to external websites. While there are many different types of affiliate marketing (referring people to a physical product, referring people to an online service, etc), they all have the same general structure: you sign up for a program, which gives you a unique link or code; that link or code is used on your site or in communications with your audience to refer them to an external website; and if someone uses that link or code when they make a purchase from the external website you've referred them to, you earn a commission on that sale.
1.3.5 You can choose your own hours
You can choose your own hours – Unlike most jobs, there are no set hours when it comes to affiliate marketing. You decide when you want to work and how much time you have to devote to the program. This flexibility is ideal for those with families and other obligations that may prevent them from working during traditional business hours.
1.3.6 Performance-based rewards.
The merchant only pays when a consumer responds and completes an action that the affiliate marketer has stimulated them to do (i.e., purchasing a product, signing up for a service, requesting more information, etc.). This type of compensation is known as performance-based rewards and is based on the principle that results in equal rewards. In other words, if a consumer completes an action, it's assumed that they enjoyed what they saw or read enough to purchase or sign up for something. The fact that the consumer performed the desired action is all the proof needed for most merchants to give financial credit to their affiliates for bringing in the new customer or customer base, regardless of whether or not any money was spent during the transaction.
2. 7 Steps to start with affiliate marketing successfully for Beginners: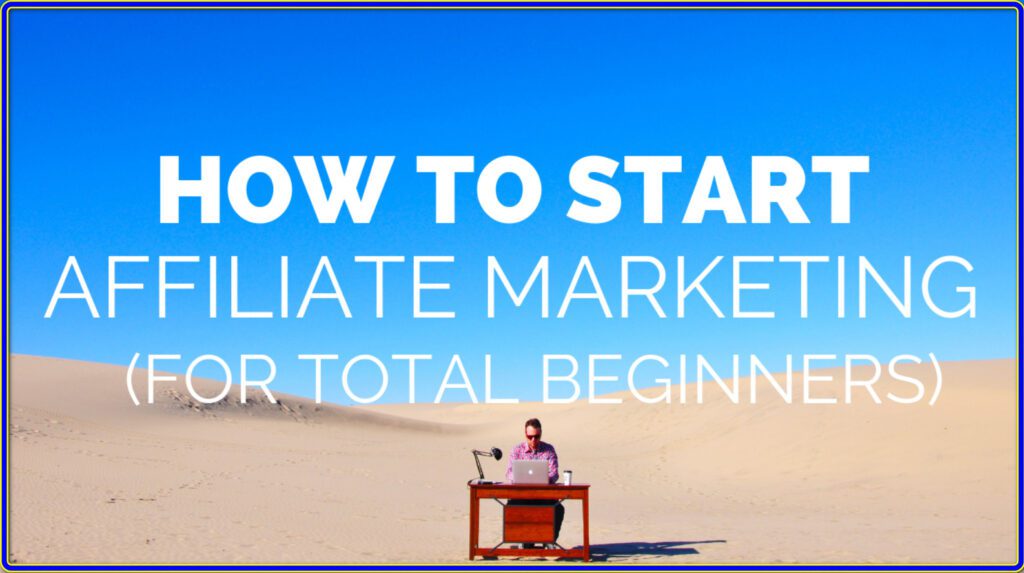 Affiliate marketing is a great way to make money online. If you have a blog, website, or other types of business, affiliate marketing can be an excellent way to earn extra income by promoting other people's products. Affiliate marketing is easy and fun with the right information and resources. It's also very profitable! The following are 7 tips for affiliate marketing success:
2.1.1 How to Pick a niche for affiliate marketing? And Which affiliate marketing niches are the best?
Picking a niche for affiliate marketing is hard, but it's not impossible. You can do some things to help you figure out the best niche for you and your site. First of all, look at your own life and ask yourself what you're passionate about or what problems you encounter on a daily basis. Sometimes it helps to use a mind map to brainstorm your ideas and get them out on paper. If you're still having trouble figuring out which niche is right for you, try browsing through sites like Amazon or Etsy to find something that catches your eye. Once you've found something that interests you, start researching the market. Who are the biggest players in the industry? What products are selling well? Look at their sites, and see if there's anything about them that could be improved upon. Now think about your skills or resources that would be unique to other sites in the same market or niches. If you're interested in getting an affiliate program set up for your site, start by registering with a few different affiliate networks and begin looking for products in whatever niche your site is going to focus on. Once you've found some products that seem promising, contact the manufacturer (or distributor) and tell them about your site.
2.2.2 How to Analyze The Market Demand and your competitors?
When you are starting up a new business, you need to know the market demand and how to analyze your competitors. There are two ways of analyzing the market demand:
Market survey: This is the major way of knowing the market demand by contacting your potential clients and asking them about their problems, needs, and expectations of your product and services.
Analyzing your competitors: Analyzing the market competition helps you know about the latest trends in the market, which can help you to make your product or service more demanding in the eyes of your potential clients.
For example, suppose your competitor's product is already satisfying the needs of your potential clients. In that case, you should plan to make some changes in your product or services and make it more appealing than that of your competitors.
Analyzing other sources: You can also get information about how to analyze the market demand by checking out some related books, journals, or websites. The internet is a very good source to get information on analyzing the market demand and its various aspects.
2.3.3 How to Choose the right affiliate marketing program?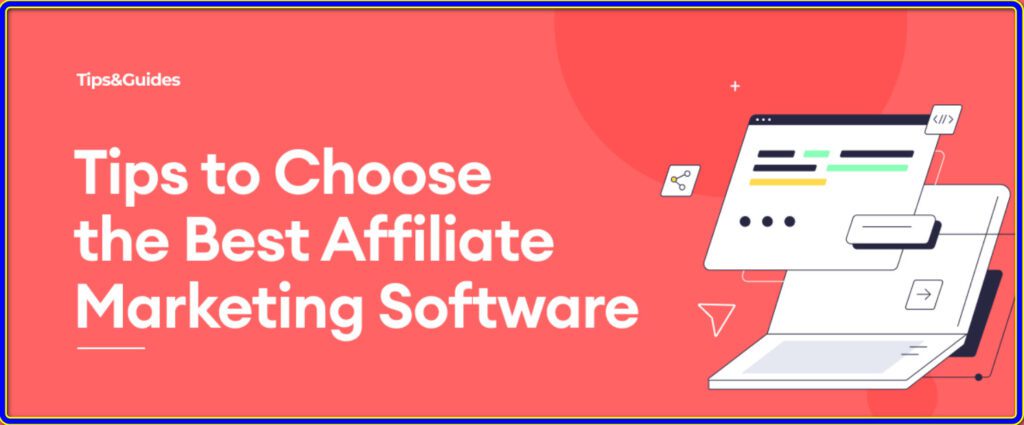 Affiliate marketing is a great way to earn money online, whether you're just getting started or are an established business owner. Its ability to generate large amounts of income makes it worthwhile for many people. However, there are several things to keep in mind when deciding how to get into affiliate marketing and choose the right affiliate marketing program.
The first thing to consider is what kind of products you plan on promoting. In order to succeed at affiliate marketing, it's important that the products you promote are relevant and helpful to your audience, whether they be consumers or businesses. If the product isn't something that will be helpful and relevant for your audience (e.g., a weight loss program for an audience of young mothers), then it's not something you want to promote—no matter how much money you can make from it.
The next thing to consider when choosing an affiliate marketing program is whether you're going to join an existing program or create one yourself. This is something that should be discussed with the person who will manage your affiliate program once it's in place. It's generally best to join an existing program if possible so that you don't have to worry about building out the entire platform yourself.
2.4.4 How to Choose Reliable Affiliate Networks?
Choosing the right affiliate marketing network is important. It doesn't only help you find the right affiliates but also helps you get started with affiliate marketing quickly and easily. However, it is not an easy task to find the right network. So here are some tips to help you choose a reliable affiliate network.
First, you need to figure out what affiliate network works best for your business. For example, if your business is e-commerce and you want to promote some products or services, then CPA (Cost-Per-Action) or CPL (Cost-Per-Lead) networks work best for you. However, if you want to promote some digital products like eBooks, software, or membership sites, then CPL (Cost-Per-Sale) networks will be the most suitable for you.
Secondly, do comprehensive research on the industry and competition and ensure those are healthy before taking the next step. You can do that by visiting some industry forums and blogs or just searching on Google to see how many competitors do exist in that industry and what they are doing to compete with each other.
Thirdly, check out how much commission those networks pay and look at the success rate they offer.
2.5.5 How to Build a website or blog?
Online business is the way of the future. Affiliate marketing is one of the easiest ways to monetize your website or blog. Here are some tips and strategies for affiliate marketing success:
Think carefully about your niche and whether you can make money with it.
Create a website or blog with an attractive design and a few pages of content to show off your writing style.
 Look for affiliate programs that offer products and services that are relevant to your niche but don't sell you something that's so similar to what you're already offering (or what your site is about).
 If you can't find an affiliate program that matches well with your blog, look for another site or blog in your niche and see if they have a program that works for you. You can also ask them if they'd be willing to link to you from their site or blog. If not, it might be worth making friends with someone who does and asking if they'd link to you from their site or blog (or vice versa).
Contact the affiliate program owner, tell them about yourself, and ask if they'll allow you to join their program as an affiliate marketer. Be sure to include links to your website or blog and any sites.
2.6.6. Top 10 Strategies to Drive Traffic to Your Website and Promote affiliate products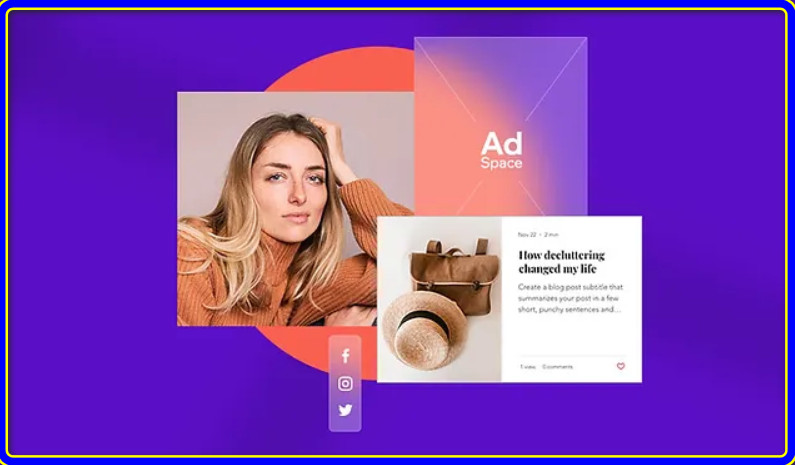 The following is a list of the top 10 traffic generation strategies that I recommend to all my clients or anyone interested in promoting affiliate products.
Create a Blog and Promote Content with Links to Products
Build Social Media Accounts and Engage with Followers
Upload Videos on YouTube and Use Rich Embedding Codes to Drive Traffic to Your Site
Join Rivals, Facebook Groups, Forums, and Other Communities and Post Content that Links Back to Your Site
Optimize Your Website for Search Engines
Automate Your Traffic Generation Processes with Social Media Tools
Outreach to Influencers in Your Niche and Ask Them to Promote Your Product
Become an Influencer in the Community You Serve, Then Write a Review of the Product You're Promoting
Participate in Pay-per-Click Campaigns that Drive Targeted Traffic to Your Site
Use Email Marketing to Reach Out to Your Consumer Base
2.7.7. Track your results

Affiliate marketing is a great way to make extra money as a blogger. But, like any other business venture, you must be prepared to invest time and money. It's not a get-rich-quick scheme. There are some things you have to consider in order to make sure that this is the right avenue for you.
Do your research and find your audience. If you want an affiliate program for your blog, you should have a pretty good idea of your demographic before asking for any special favors from companies. Know who your audience is, where they come from, what they like, and find out which blogs they read regularly. This will help you decide if affiliate marketing is really going to work for you or not.
 Find affiliate programs that will work with your blog's niche and audience. Read their terms carefully and make sure that their products will benefit your readers in some way (or at least not harm them). The last thing you want is for someone to buy something through one of the links on your site only to be disappointed when they realize it doesn't fit their needs or expectations.
 Set up accounts with all of the affiliate programs that seem promising and begin adding links to products.
3. Top 10 best affiliate programs to Start With:
Affiliate marketing is a form of advertising that allows you to earn money by placing links to products on your website. You receive a commission if a visitor clicks that link and purchases the product. Many affiliate programs are run by third parties and allow you to link to any of their products, but some will only let you send customers to certain items. See below for top 10 affiliate programs:
GiddyUp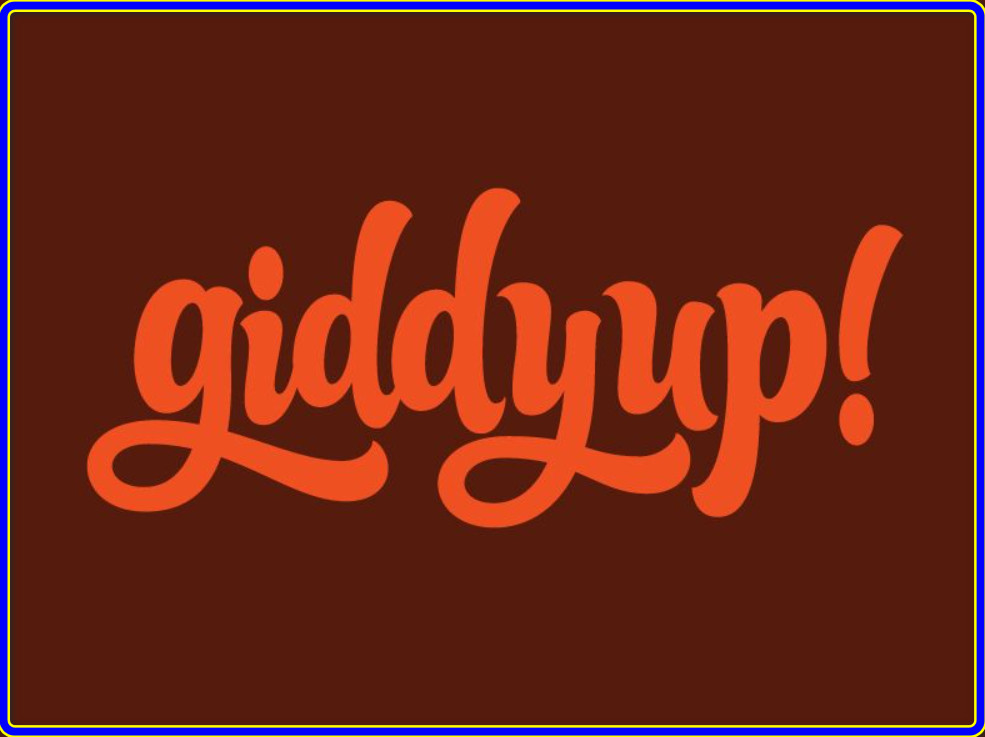 GiddyUp is an affiliate marketing network that provides its users with the necessary tools so that they can make money by doing what they already do: review products. By partnering with GiddyUp, you will be able to monetize your blog or website by pointing your audience to the products that most interest them.
DFO Global

DFO Global is a network that offers 100% free marketing tools and multiple tracking solutions. They have helped to promote over 25,000 companies, and they have become one of the most popular affiliate marketing networks because of their quality content and simple-to-use products. You can find the tools they offer on their website, which are very easy to get started with. They offer SEO tools such as link builders, article spinners, and more. You can also find tools for social media promotions, such as Twitter tools, Facebook tools, website promotion, traffic boosting tools, and much more. Each of these tools is known by internet marketers as the best in their class. For example, the article spinner created by DFO is considered by many to be the best on the mark.
Amazon Associates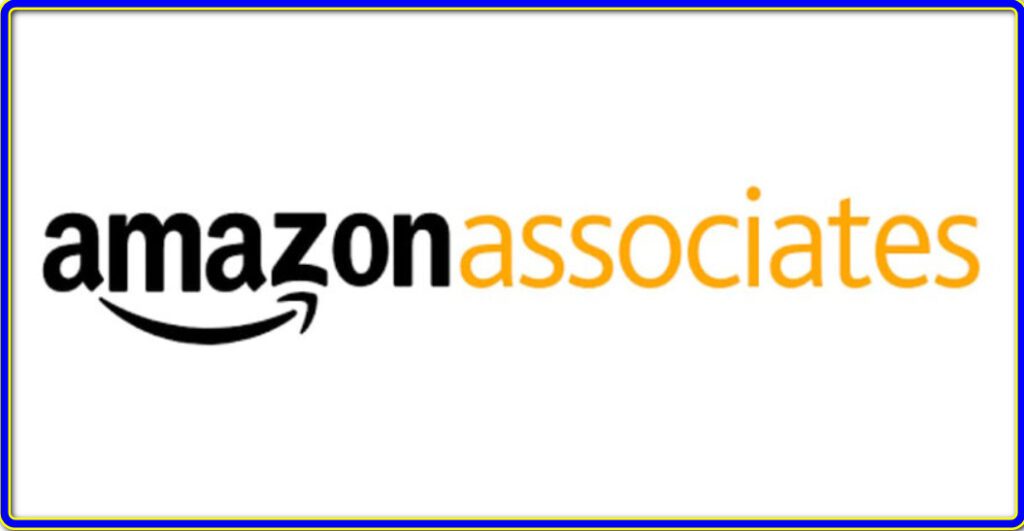 Amazon Associates is a program that allows you to make revenue from your blog by recommending products that you like. When someone clicks on your link and buys that product, Amazon will give you a small percentage of the sale, which they add to your Associate's account. You can then use this money to buy yourself something nice…or get your next gadget.
Widitrade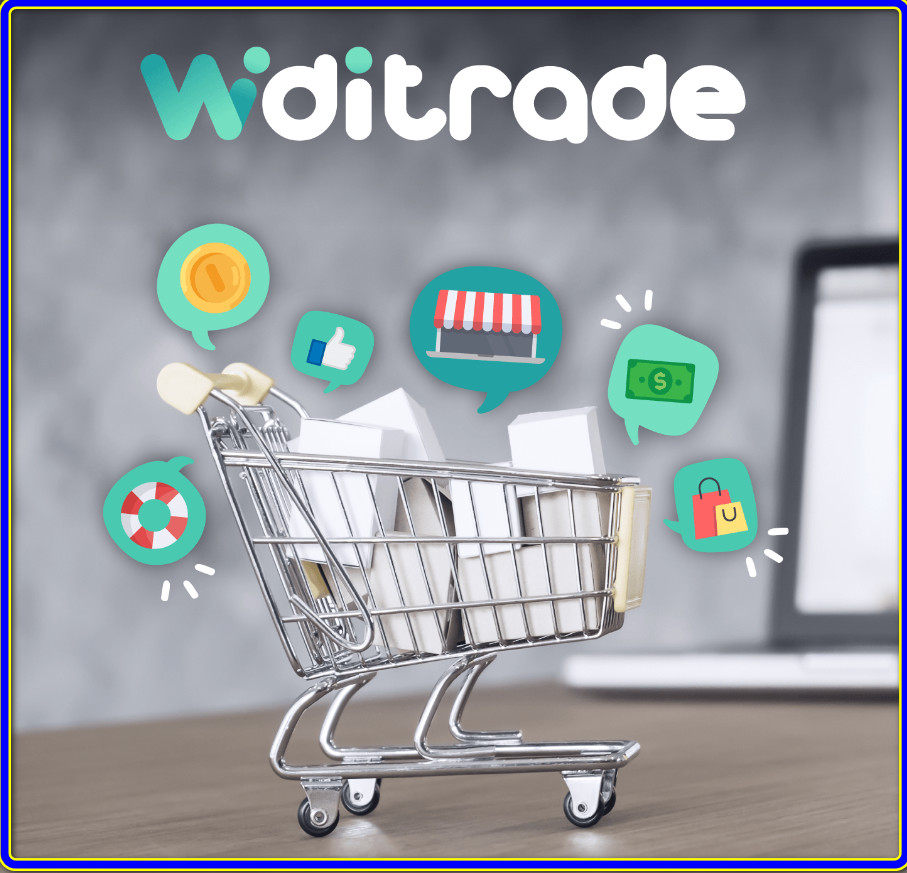 Widitrade is an Affiliate Marketing Network (AMN) that provides several different products and services to any business owner or affiliate marketer. Widitrade's services include a blog, social media management, a video sharing platform, email marketing, and link tracking.
ClickBank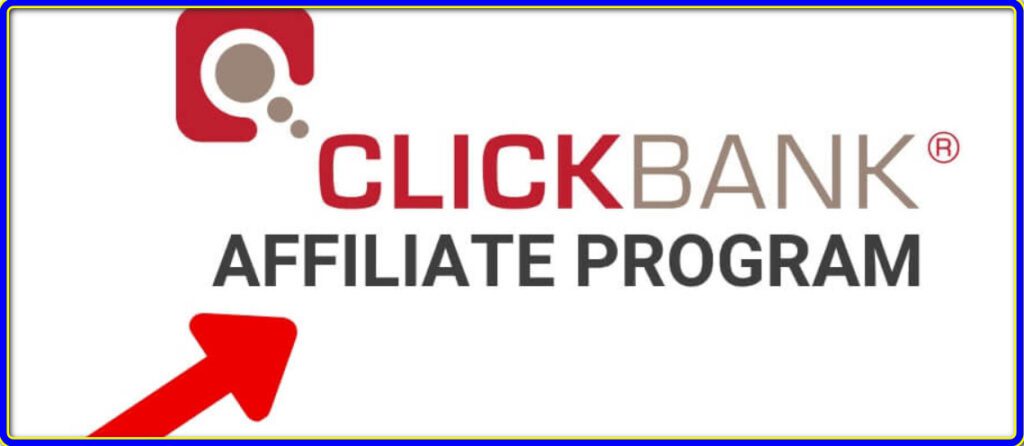 ClickBank is a popular affiliate marketing network that offers merchants a wide range of digital products in various categories, such as business and home improvement, health and fitness, and lifestyle. ClickBank has a large base of products that are marketed by affiliates using creative promotional methods and the promise of an attractive profit. One of the main advantages of being a ClickBank affiliate is the ease with which you can get access to the entire catalog of products through one website interface.
eBay Partner Network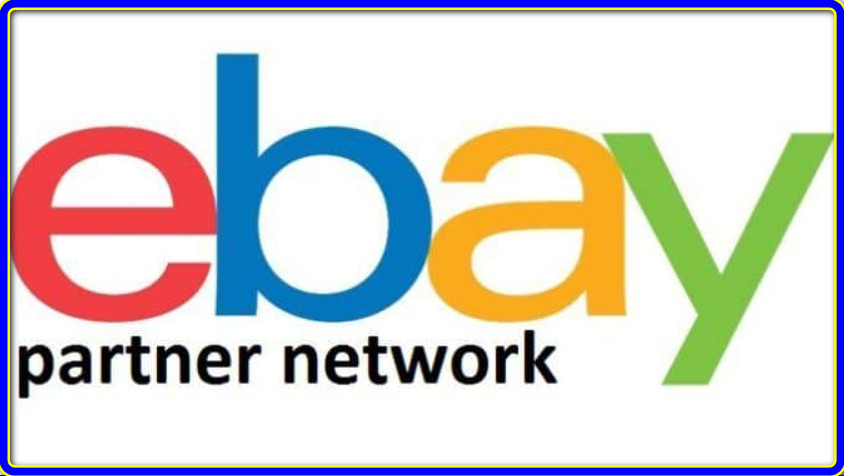 eBay Partner Network is a bit different from some of the other affiliate networks because it doesn't just focus on commission-based sales. Instead, it rewards members for the traffic its site brings to eBay's marketplace. The network includes both cost-per-click and cost-per-action programs, which means affiliates can choose between being paid only when someone clicks through to eBay or when someone makes a purchase on the site.
M4trix Network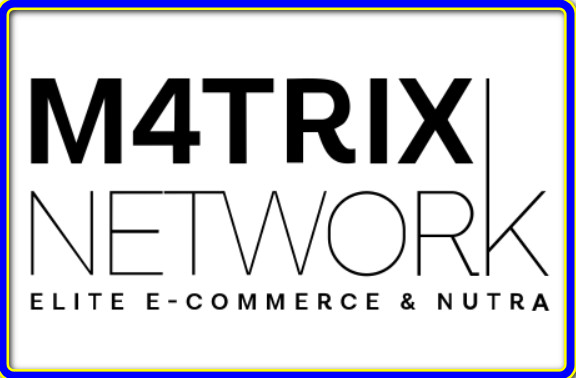 M4trix Network is a new kind of affiliate marketing platform that provides tools and services to help affiliates succeed at digital marketing while keeping their liberty, security, and privacy intact. With M4trix Network, affiliates can get free traffic from Facebook and social media, turn it into real customers, get paid by PayPal or Bitcoin, and keep all the profit instead of giving up 50%+ commission to their network (which typically happens in existing networks).
CJ Affiliate

CJ Affiliate is one of the largest affiliate marketing networks in the world, and they have over 200,000 advertisers. Since they work with so many different companies, CJ Affiliate has the unique ability to reach a large audience of potential customers by placing ads across multiple platforms. Their reach includes both online and offline media, and their ad placements include:
Affiliaxe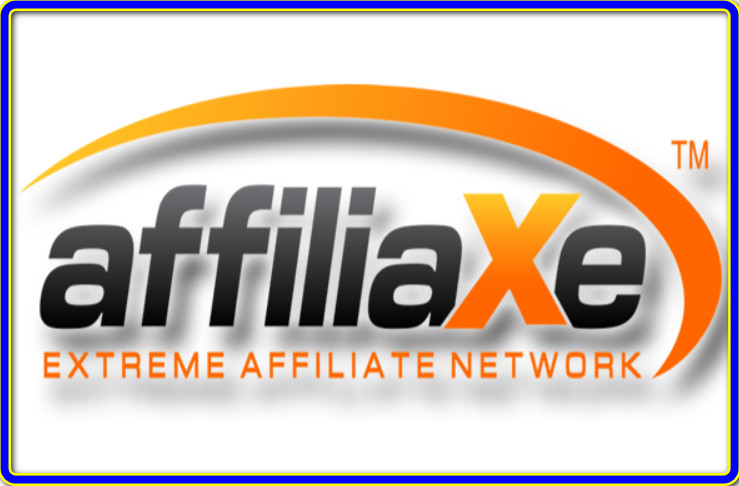 Affiliaxe is the affiliate marketing network of choice for modern internet retailer. Established in 1994, Affiliaxe has grown to become one of the largest affiliate networks in the world, with a diverse and talented team of affiliate managers who help advertisers reach their target audience and increase sales through partnerships with affiliates. Given Affiliaxe's unparalleled stability, established reputation, and extensive experience, it has become a natural choice for business owners looking to partner with an established network that will maximize their revenue and assist them in achieving their business goals.
Algo Affiliates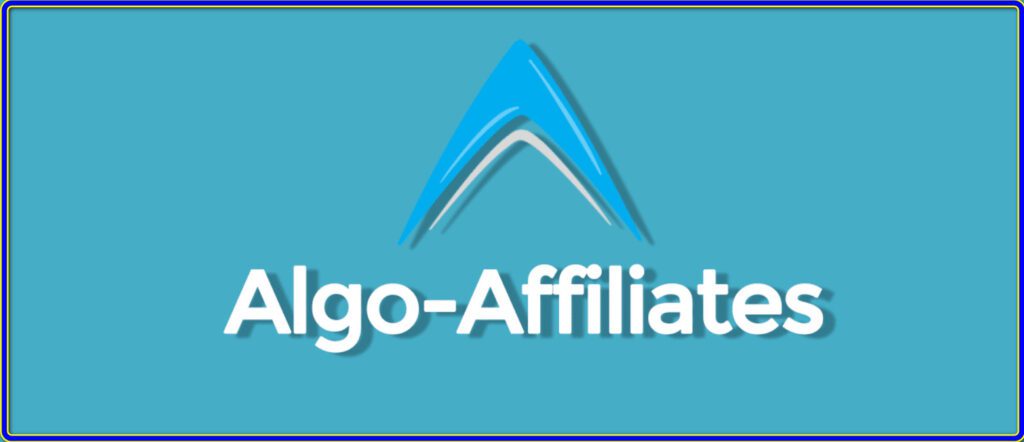 Algo Affiliates is a network of affiliate websites that make it easy to find the best products on the market today. Whether you're a blogger or a merchant, you can find more success and save more time by using Algo's technology.
4. Top 10 Best Affiliate Networks to Choose From:
Here are the Top 10 Best Affiliate Networks:
1. Amazon Associates
Amazon Associates is one of the most popular affiliate programs on the web, with a well-documented API. It has a solid reputation among webmasters and audiences alike — there aren't really any downsides to becoming an associate.
2. ShareASale Press Tab to write more…
ShareASale is the largest global affiliate marketing network with over 1700 merchants, 75000 affiliates, and more than 300000 products in their affiliate program.
3. ClickBank
ClickBank is one of the oldest affiliate networks in the world and is a great way to make money online. If you're not overly familiar with technology and don't have time to create your own store, then this network could be a good choice for you.
4. Commission Junction
Commission Junction is an affiliate marketing platform that harnesses the power of multiple affiliate networks to direct traffic to your website.
5. Rakuten Marketing
Rakuten Marketing is the affiliate marketing partner of Rakuten group. With its support, affiliates can generate sales from top merchants worldwide and integrate service with affiliates' accounts in different countries and regions.
6. LinkShare
LinkShare is an affiliate network that can prove to be very beneficial for your affiliate marketing business.
7. Clickbooth
Clickbooth is one of the largest affiliate networks. This platform allows you to join an affiliate program, which means you'll earn money for the customers you send to any and all of the merchants who work with the 300+ Clickbooth businesses.
8. Bidvertiser
Bidvertiser is a very diverse affiliate marketing network with a large and wide range of high-paying offers in almost every niche.
9. Impact Radius
Impact Radius is a platform for bloggers and brands to launch affiliate marketing campaigns.
10. Google AdSense
Google AdSense is a program for publishers to monetize their websites with the help of ads shown on the site.
5. Top 10 Best Affiliate Marketing Tools That Every Marketer Needs
Affiliate marketing is a great way to earn money online, but it's not easy. The most successful affiliate marketers have tools at their disposal that make the job simple and streamlined. These are the top ten affiliate marketing tools that every marketer should have in their bag of tricks:
A lead capture page and form
A keyword research tool
 A monitoring tool
 An affiliate network
 A tracking link builder
 An autoresponder
 An email marketing tool
A landing page creator
A link Cloaker
An ad creation tool
6. The Different Types of Affiliate Programs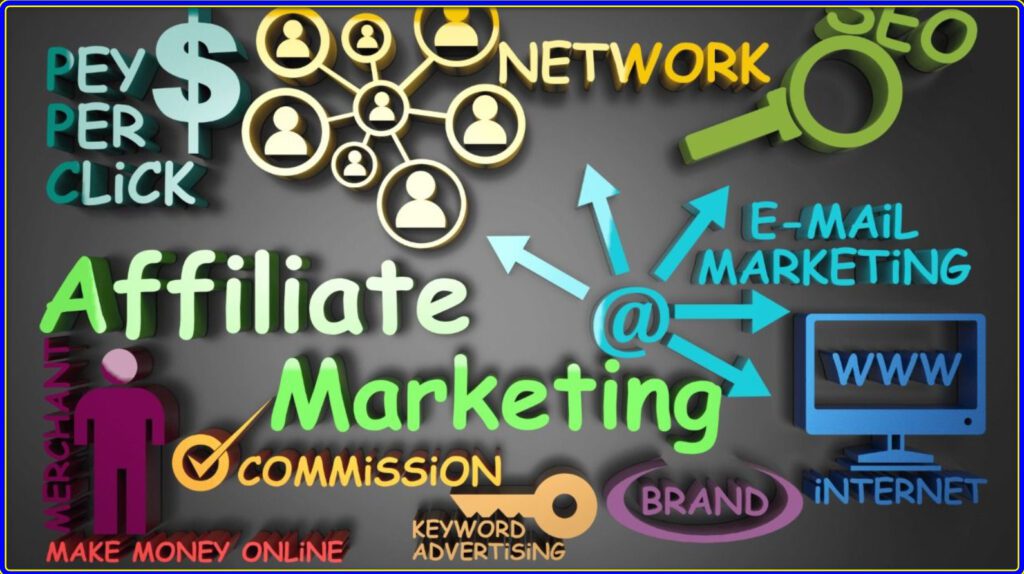 There are different types of affiliate programs out there, and some of them have more potential for making money than others. Some pay flat rates, while others pay a percentage of the sale. Some are set up to make money off of each sale, while others are designed to offer incentives (such as points or prizes) in order to drive more traffic and sales. Here's what you need to know about the different affiliate program types:
6.1 Pay per sale.
Where you get paid every time, someone buys a product that is linked to your affiliate link.
6.2 Pay per lead.
In this type of program, you'll get paid when someone signs up for your list or purchases something using an affiliate link from your site. This is similar to pay per sale, except that instead of getting paid for each item sold, you'll earn money only when someone follows through on one of the initial actions you want them to take (e.g., signing up for your newsletter).
6.3 Pay per click.
Pay per click is a program that pays out a certain amount of money every time someone clicks on your affiliate link, regardless of whether they purchase anything or not. The pay-per-click affiliate programs offer the lowest payout rates and only compensate affiliates for the clicks made; there is no profit in this type if the customer does not make a purchase after clicking the link.
6.4 Pay per install.
One of the most common types of affiliate programs is pay-per-install. These are typically used by developers of mobile apps and games, who may offer a bounty to websites and blogs for installing their apps to the users' devices. The developer would have a pre-determined amount they'll pay for each installation, usually per device.
7. FAQs About Affiliate Marketing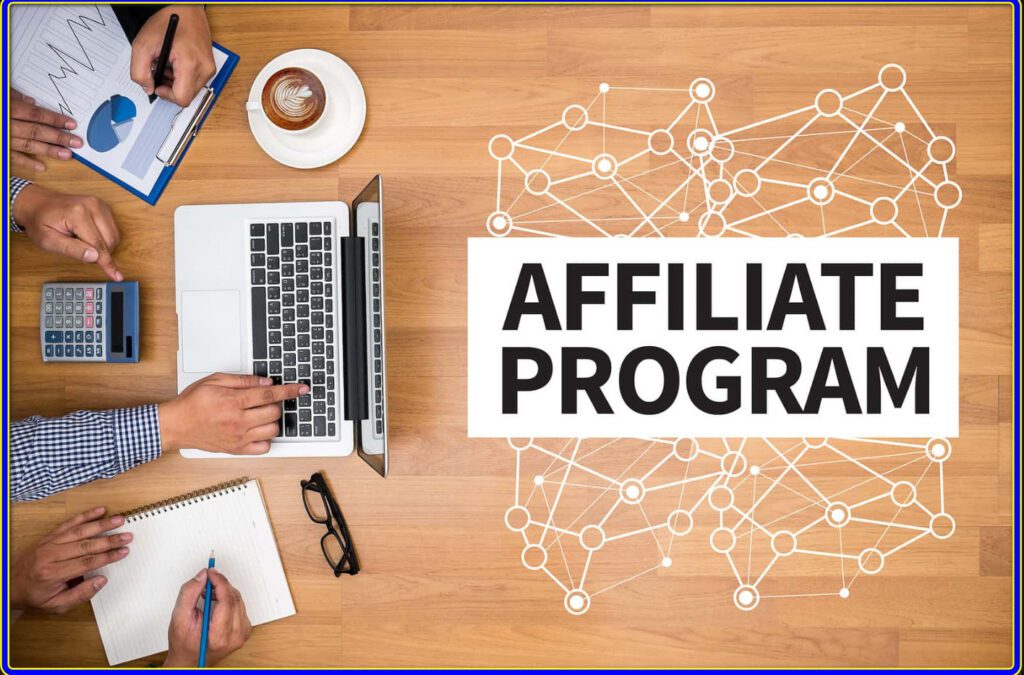 Here are some questions that may help you decide which type of affiliate program is right for you:
7.1 How to start affiliate marketing without a website?
Affiliate marketing is a great way to earn money online. Affiliate marketing is for you if you're looking to make money without having your own product or service. Affiliate marketing is selling other people's products. To be a retailer, you don't have to have your own store. You don't have to have your own website, either!
7.2 How much money do you make doing affiliate marketing?
Depending on your goals, you can make money from affiliate marketing in many different ways. For example, some people want to earn a full-time income from their online business. Others are interested in earning a part-time income as a way to supplement their existing income. And some people just want to make some extra cash to spend on bills, restaurants, or even vacations.
7.3 Is affiliate marketing legit?
Affiliate marketing can seem sketchy, but when it's done well, it's a legitimate way to market the products you love. For example, if you discover a makeup brand you love and want to share it with others, or if you're consistently reading articles from a certain publishing outlet that you think will be valuable to your readers, affiliate marketing is a great way to make a commission just for doing what you already do.
7.4 What is high ticket affiliate marketing? And how do people start a high-ticket affiliate marketing business?
Affiliate marketing is internet marketing, where the affiliate promotes a merchant's product or service. The affiliate receives a commission when a sale is made.
High ticket affiliate marketing is affiliate marketing that involves products or services that sell for over $100. These are usually niche markets, such as information products, coaching programs, and one-on-one business consultations.
High ticket affiliate marketing can be done in several ways:
One way to start a high-ticket affiliate marketing business is to promote an offer on your own website via email and social media. This can be time-consuming but gives you full control of building your list and allows you to choose whatever niche you like.
7.5 What are The Key Considerations when Choosing an Affiliate Marketing Program?
A growing number of online businesses are turning to affiliate marketing as an alternative to the traditional cost-per-click or pay-per-sale model. Businesses in a wide variety of industries have discovered that they can earn money through affiliate programs, and affiliates can earn extra income by promoting these businesses. However, there is no "one size fits all" solution for affiliate marketing.
7.6 How to start Affiliate Marketing with No Money?
One way that is commonly used by those who want to start affiliate marketing with no money is setting up their own website and using a blog platform such as WordPress or Tumblr. You can create an account for free or very little money at places like wordpress.com and tumblr.com, and then you can either write about things that you like yourself, or you can write about topics that you think your target audience would be interested in. Once you have created your site, you will want to set it up so that it contains links to your recommended products and services. You should make sure that these links are marked as affiliate links, so people will know they are going to be directed to the company's website when they click on them.
7.7 How will you get paid as an Affiliate Marketer?
As an affiliate marketer, instead of selling your own products or services, you promote other companies products and get a commission when someone buys something.
You can make money through advertising, referral programs, lead generation, and selling your own information or digital products. Affiliate marketing has its share of critics, but it's still a great way to make money online.
8. Conclusion
Affiliate marketing is a great way to earn money from your blog. Many companies are willing to pay you a percentage of the profits from customers who buy products online after clicking on your links. This means that you can earn money for sharing content with your readers, and it's a mutually beneficial relationship for you and the company—you get paid when you promote their products, and they get more customers through you!